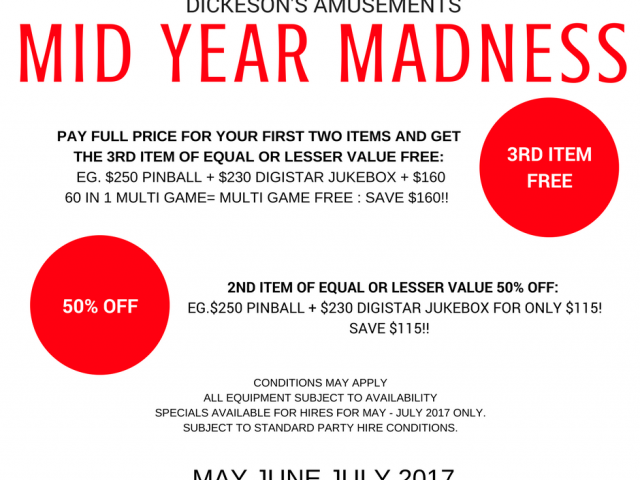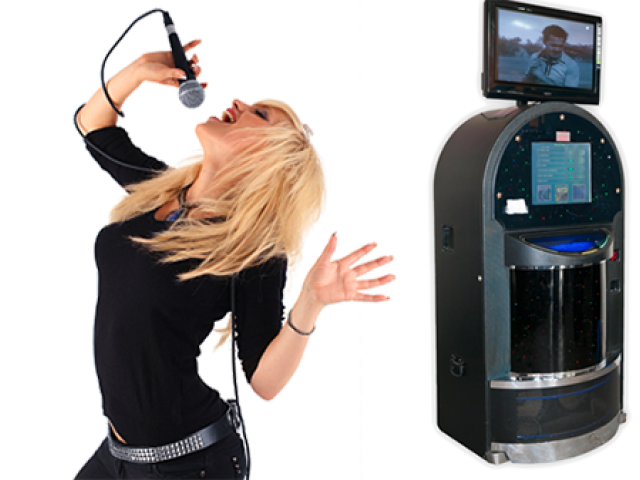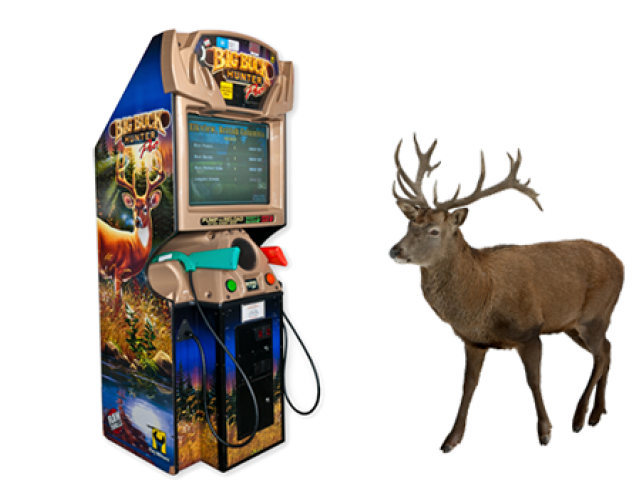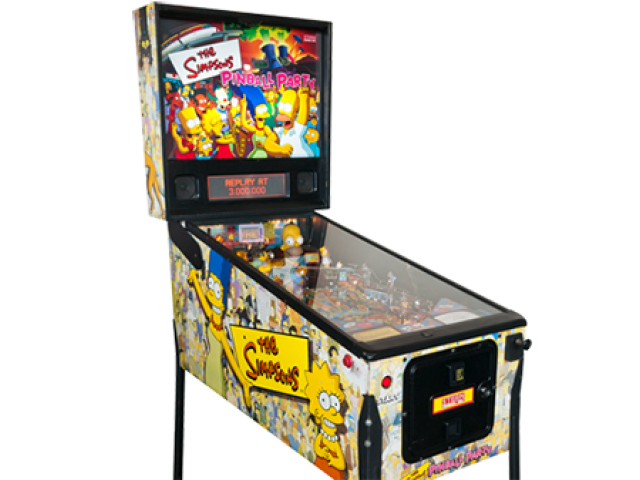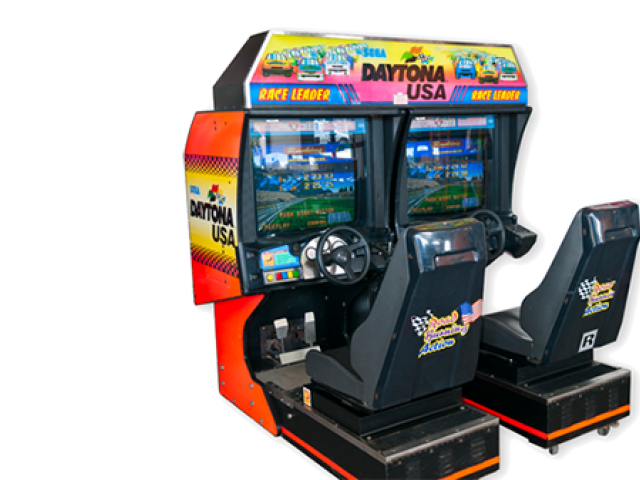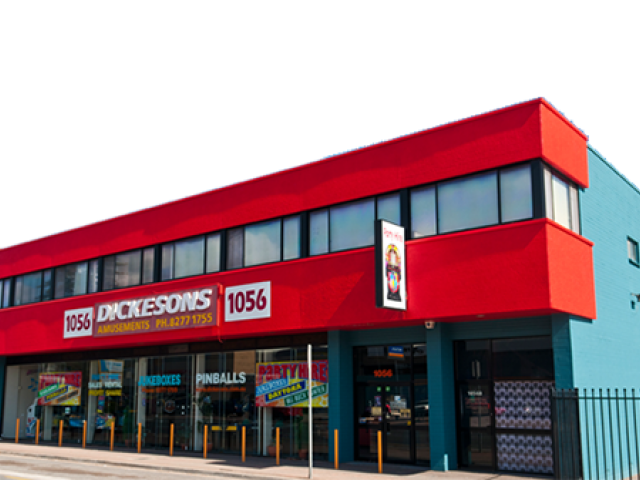 Welcome to Adelaide's largest Jukebox Hire, Karaoke Hire and Amusement Machine business.
---
Established in South Australia in 1956, Dickeson's Amusements has over 50 years experience and provide one of Adelaide's most comprehensive range of jukeboxes, karaoke machines and coin operated amusement machines and party hire equipment.
Party Hire Jukeboxes, Karaoke & Amusement Machines - Adelaide
At Dickeson's Amusements, we have now expanded our range of party hire equipment and can offer you the latest Digital Karaoke Jukeboxes, Digital Jukeboxes,CD, Video & Karaoke Jukeboxes, Driving Simulators, Daytonas, Pinball Machines, Big Buck Hunters, photo kiosk booths, portable sound systems, lighting and more to make your party go off with a bang. New to our Party Hire Range - Extra Sound & Grunt - Digistar Blaster Jukebox - ranging from 350 watts of power up to 1000 watts + sub woofer of sound!! If you want extra sound for your party this is the one you are looking for - Digistar Blaster Jukebox.
New Aerosmith Pro Pinball now available on Party Hire!!! New Ghostbusters Pro Pinball now available on Party Hire!!!
Coin Operated Amusement Equipment - Australia Wide
We install and operate the latest in Jukeboxes, Pinball Machines, Driving Simulators, Dedicated Video Machines, Pool Tables, Redemption - Stackers, Chocolate Machines, Lolly Machines, Big Buck Hunters and more to Hotels and Clubs Australia Wide.
Jukebox Hire, Karaoke Hire and other Party Hire equipment
Adelaide's most extensive range of party hire amusements including: